Beautiful hardwood floors make an undeniable statement of sophistication, luxury and class. When they become scuffed, scraped, marred or blemished, it severely detracts from the regal appeal of the wood. At Thompson Floor Company, we dedicate ourselves to restoring the perfect allure of your flooring.
Our team of professionals is capable of delivering complete wood floor repair in Oklahoma City, Mustang, Union City, and Moore, OK to commercial floors, such as those present in universities, churches, city centers, casinos, museums and other major businesses. Our skill is unmatched and our results speak for themselves.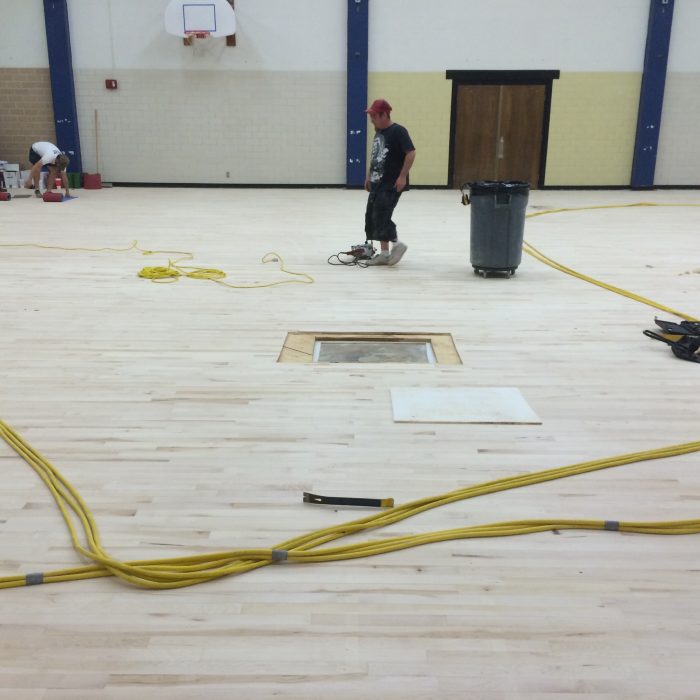 Floor Repair Services
Is your hardwood marred with water spots? Gouges and drag marks in the boards? Damages to hardwood need professional attention to remedy them. Regardless of the nature of the damage, we come prepared to erase it. Our experts identify the nature and scope of any damage, taking appropriate steps to repair it, including replacing planks, sanding, staining, buffing and polishing, and more.
Hardwood Floor Refinishing
For flooring that's in good condition, but has lost its splendor due to age and wear, we offer hardwood floor refinishing in Oklahoma City, OK. Let us reinvent the flooring in your church or city center, refresh the vibrant color of your business' flooring or embolden your museum with freshly invigorated floors!
From sanding, staining and finishing, to simple screen sanding and polishing, we'll assess the condition of your floors and give them the attention and wood floor repairs they need to captivate once again.
Additional Floor Maintenance
If your flooring needs special attention to looks its best, look no further than our experts. We're also skilled in many forms of additional maintenance, including repainting the lines for a gym, redesigning an existing logo, touchups to custom paint, specialty polishing and more. We give every floor the personalized attention it needs to look its best again.
If you've got a floor that no longer shines beautifully or needs basic repairs to restore its splendor, contact Thompson Floor Company today at 405-376-1030. We'll bring a professional touch to wood floor repairs, hardwood floor refinishing, general maintenance, hardwood installation, and gym flooring, no matter the size or scope of the project.