Flooring Contractor in Oklahoma City, OK
Thompson Floor Company has been serving Oklahoma businesses with quality flooring, on-time installation and old-fashioned customer service for decades. We specialize in flooring in all its forms, installing and maintaining them using the finest materials and best finishes. From event centers to athletic courts, churches, casinos, hotels and schools, count on our flooring contractors for beautiful flooring that stands the test of time.
The Local Leader in Commercial & Athletic Flooring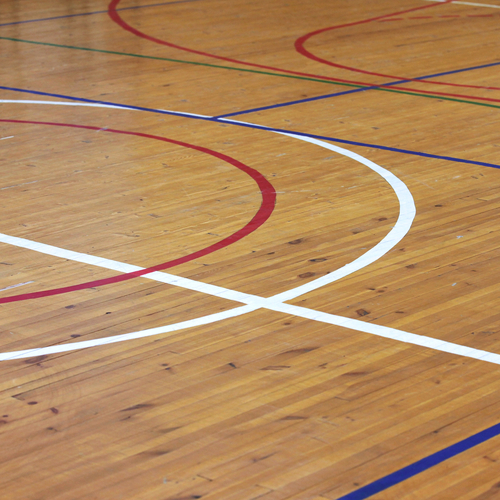 When the time comes to install or replace your commercial flooring in Oklahoma City, OK, choose the experts with decades of proven experience and a diverse range of capabilities! Thompson Floor Company welcomes projects of all sizes, guaranteeing the very best in finished flooring. From fresh, new hardwood floors in your house of worship, to perfectly colored and marked floors for your college's athletic court, to a new flooring installation for your event center or hall, we have no shortage of large-scale, respectable projects under our belt! You can find our work on display throughout the region, including in such notable locations as:
Oklahoma State University
Southeastern Oklahoma State University
Northeastern Oklahoma University
Northwestern Oklahoma University
Oklahoma City University Wanda Bass Music Center
Oklahoma City Civic Center
While other flooring stores in Oklahoma City, OK may offer large-scale job capabilities, no one can match the diversity of our experience. We'll get to know the specifics of your facilities and make sure you're getting the right flooring—whether you expect heavy wear and tear or want special designs and markings showcased. With our flooring contractors' focus on proper installation, finishing and aftercare, you're guaranteed flooring that's sure to enhance the appeal of your facilities now and for the future.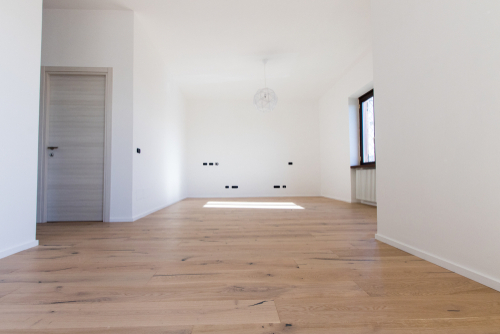 Residential Flooring
Not only are we the go-to provider of commercial and athletic flooring products, residential customers can also come to us for wood flooring services. Our ability among flooring stores to scale our expertise to meet the flooring needs of your home ensures you'll get a great product that will boost the value and appeal of your living space.
Your Complete Flooring Contractor Provider
Our services include professional installation, wood floor repair, custom finishes, custom logos and much more.
Take a look at just a few more of the reasons we're so well-respected and trusted among flooring stores when it comes to flooring projects for commercial facilities, athletic courts and residential homes in Mustang, Oklahoma City, Union City, and Moore, OK:

We have our Journeyman Certificate from the United States Department of Labor, issued in 1975!

We're equipped to work on projects of all sizes and complexities, from simple hardwood floor replacements, to artistic flooring installation, to custom synthetic flooring.

Our long list of satisfied clients includes churches, the city, public schools, private schools, colleges, universities and casinos.

We work efficiently, using the finest materials and proven skills, to deliver exceptional flooring solutions that stand the test of time.
Bring Your Flooring to Life
From school gym flooring to dance halls and ballrooms, office spaces to hotels and casinos, if you need custom flooring that boosts your space's appeal, count on Thompson Floor Company to deliver.
Providing residential and commercial flooring installation services to the following areas and more:
Oklahoma City, OK
Mustang OK
Norman, OK
Midwest City, OK
Edmond, OK
Union City, OK
Chickasha, OK
Tecumseh, OK
Guthrie, OK