Hardwood installations are striking and beautiful. It can add an air of sophistication to your commercial office space or bring decorative allure to your public facilities. Wherever you're having it installed and whatever the unique markings of your custom wood flooring in Oklahoma City, Mustang, Union City, and Moore, OK, make sure you're hiring Thompson Floor Company for the job.
We have decades of experience working with large-scale wood flooring installation projects, with a strong portfolio of iconic jobs that showcase our craftsmanship and dedication to quality. If you're looking for a contractor in Oklahoma City, OK that can do it all, we're the first and best call to make.
Facilities we Serve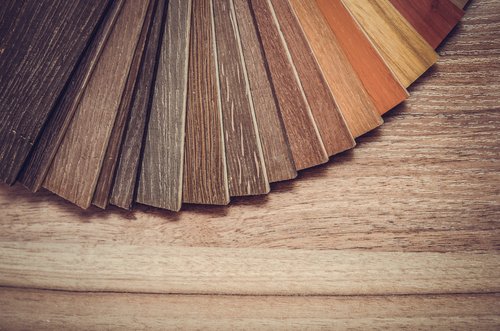 Our experience has led us to understand the unique flooring demands of all types of facilities, and we're eager to work with you to make sure you get the finished results you expect. Some of the many spaces we've had the pleasure of working in over the years include:
Art Museums
Public city-commissioned rooms
Hotels
Casinos
Office spaces
Regardless of the setting, expect a job well done from our wood flooring installation team. From assessing the full scope of work, to sourcing best-in-class materials, to our penchant for a job well done and customer satisfaction, we promise immaculate results that exceed your highest expectations.
Why Hardwood Installations?
Hardwood installation is more than just beautiful and luxurious—it's also strong, easy to maintain and great for customization. It'll stand up to the constant wear of being tread on each and every day, while staying bright and beautiful with basic care. It's a smart long-term investment for spaces that want to present a welcoming atmosphere for years to come.
Ready to explore the benefits of hardwood and wood flooring installation in your facilities? Contact Thompson Floor Company at 405-376-1030 today to begin discussing the many options of hardwood floor we offer or to get an estimate on a variety of commercial and gym flooring or wood floor repair.